info:data 23x;,,\\sla_auth_vcc_Jared Earle
_
dateline;,,\\\September 7, 2011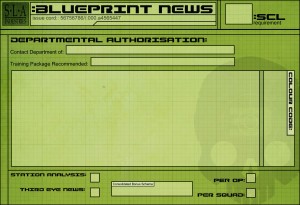 Here's a JPEG of the new BPN template for those who haven't just extracted the image from Ursa Carrien. Read more »
info:data 23x;,,\\sla_auth_vcc_Jared Earle
_
dateline;,,\\\April 16, 2011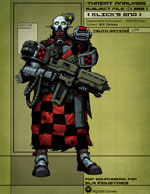 Klick's End – a Downtown area that SLA Industries has left to rot. The dregs of society ruled by a dangerous quartet of Props where pig fighting and glue sniffing are all that's left to do.
Say hello to the pigs.
The second of the Data Packets from Nightfall Games, this ten-page PDF contains a setting, some Props and a BPN for the mysterious M.R. Division. Have you got what it takes?
Buy Direct:

info:data 23x;,,\\sla_auth_vcc_Jared Earle
_
dateline;,,\\\April 7, 2011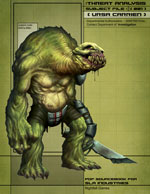 A new threat has surfaced in Cannibal Sector Two and it's hungry.
The first of the Data Packets from Nightfall Games, this six-page PDF contains a creature and a BPN for a group of operatives to prove their worth to SLA Industries.
Buy Direct: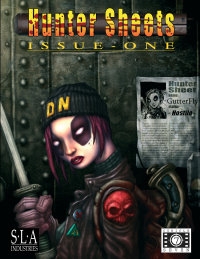 Hunter Sheets. A quick opportunity for wealth and fame. Or an even quicker death…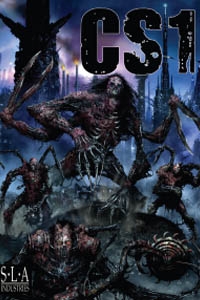 A Tide of Darkness. A Realm without Light. The Failure of SLA Industries
Outside the walls of Mort city is an environment that nothing should be able to survive in and yet it does, from the cannibals and carrien, to the manchines and the scavs, some of the greatest threats to SLA industries lie just outside its walls.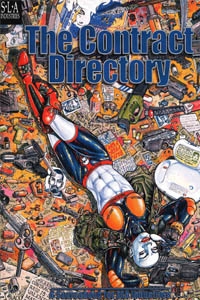 Are you ready for the fight?
Exotic media-darling maniacs, Contract Killers are the crazed superstars of the world of progress. Life as one of SLA's tame murderers is just a heady blend of fame, fortune and adoring fans… except for Hunter Sheets, Slayer's dirty work, sponsorship duties, lethal secrets and desperate fights to the death in dingy, stinking alleys.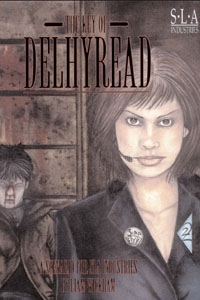 It's about time
An ancient Ebon artefact, the Key of Delhyread, has been spectacularly stolen from one of Mort's most prestigious museums, and everyone wants in. DarkNight, Krosstown Traffic, Third Eye News, Cloak Division and various other maniacs are all in the race. Retrieving it is going to be tough.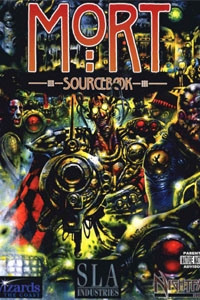 Mort, a city that hides a million sins, holding secrets and places that should never be known. Mr Slayer sits in his office in Central, looking out over his city. From clean, residential Uptown to filthy, stinking Downtown and the nightmare Cannibal Sectors, Slayer's throne sits safely isolated in a city of extremes.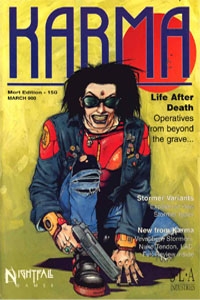 Karma displays its power and might upon the World of Progress with the release of its annual supplement. During the celebrations of 900 SD, Karma unveils the secrets and products of its advancements, the technology to achieve Life After Death, to manipulate, advance and configure the anatomy, to create new life in the form of the Chargrin and the Xeno – two new variants on the Stormer Race – and the Vevaphon – biogenetic polymorphic operatives that have taken the media by storm.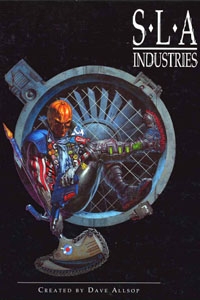 Operative, Employee, Contract Killer, Necanthrope, Ebon, Biogenetic, Corporate. These are the lifestyles available to you when you enter SLA Industries' World of Progress. Society split between truth and deception, conflict and political subversion, style and horror. Television and Insanity. Fighting for your life as an oblivious public watches on, awaiting your last breath between the adverts.