Tag Archives:
Free
info:data 23x;,,\\sla_auth_vcc_Jared Earle
_
dateline;,,\\\April 20, 2012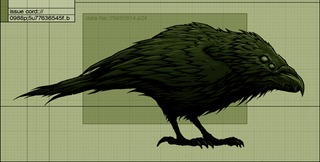 The Croak is a species of bird found throughout most regions of Mort. They are avian scavengers feeding on Carrion and refuse. It derives its name from the deep throaty call it makes when disturbed or hungry. They are often referred to as 'flying rats' as over the years they've become as numerous and bothersome as the urban rodent.
A free single-page PDF for SLA Industries, downloadable from our store.
Buy Direct: